For decades, Karen and Don have made time in their busy schedules to pick up and forward the mail, water plants, and care for my home when I was traveling.  They have also conducted multiple home repairs for me over the decades, and cared for me when I was too ill to take care of myself.  Even after they moved several miles away.  Over the decades, they have also given a loving home to several elderly dogs including greyhounds rescued from racing tracks.  Hearts of gold!
Don was an award winning radio personality who broadcast nationwide for years.  Karen was a highly successful marketing executive for years — you should see their wall of Platinum records!  Today, they own and operate KD Residential Investments, Inc.
Karen served on R2W Board of Directors.  She is also a Life Member of the Board of Directors, Colorado State University Alumni Association, and has served as R2W's principal Point Of Contact with multiple organizations.  Both Don and Karen advise R2W about R2W House (R2W Village) and our Service Learning Internships program for Home Restoration.  Soul restoration.
More than once, my father said, "They are a rare breed". Karen and Don renew my faith in humanity.  They make me aware of how wonderful our community is and I am deeply grateful.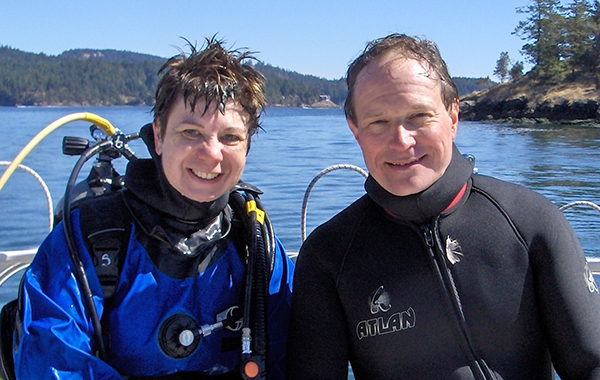 Good neighbors = community leaders.