Connecting With Injured Soldiers @ Army Yellow Ribbon Event
Project:  Return To Work Inc.  (R2W) is a trusted community leader providing employment and rehabilitation services to injured soldiers.  And their families.
Robin Ray Brazell, R2W's Founder, plans to speak with 24 injured soldiers and their families at the US Army's Yellow Ribbon event in Vail, Colorado June 2 – 4, 2023.  Mr. Brazell will bring R2W's mascots, Yin and Yang, to help him breakthrough the barriers. He says, "They are a huge help.  They enable me to instantly connect with people who have sacrificed so much.  Trust!"
See Yin and Yang on Fox 31 News!
Mr. Brazell will talk about ESGR's programs to award outstanding employers, and to mediate when employers fail to comply with the USERRA law.  He will also inform injured soldiers and their families about education, employment, and rehabilitation programs at R2W.
Event Details | DoD Yellow Ribbon Reintegration Program – Official Site
Sleep well at night knowing you're making a difference.  Even a small contribution will go a long way.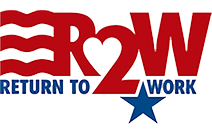 ---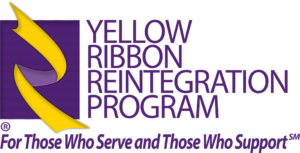 Yellow Ribbon Reintegration Program
The Yellow Ribbon Reintegration Program is a DoD-wide effort to promote the well-being of National Guard and Reserve members, their families and communities, by connecting them with resources throughout the deployment cycle. Through Yellow Ribbon events, Service members and loved ones connect with local resources before, during, and after deployments. Reintegration during post-deployment is a critical time for members of the National Guard and Reserve, as they often live far from military installations and other members of their units. Commanders and leaders play a critical role in assuring that Reserve Service members and their families attend Yellow Ribbon events where they can access information on health care, education and training opportunities, financial, and legal benefits. We work in government and non-government partners, including the Small Business Administration and Departments of Labor and Veterans Affairs, to provide up-to-date and relevant information to the members of the All-Volunteer force and their families.
About Yellow Ribbon Reintegration Program (army.mil)
About Employer Support of the Guard and Reserve > About ESGR > Contact > Local/State Pages > Colorado  (R2W's Founder is an Area Chair).
About USERRA – Uniformed Services Employment and Reemployment Rights Act | U.S. Department of Labor (dol.gov).